Miller/Lanier High School
Class Of 1963
In Memory
Linda Yarbrough (Goff)
Linda Yarbrough Goff
APRIL 17, 1944 – AUGUST 16, 2021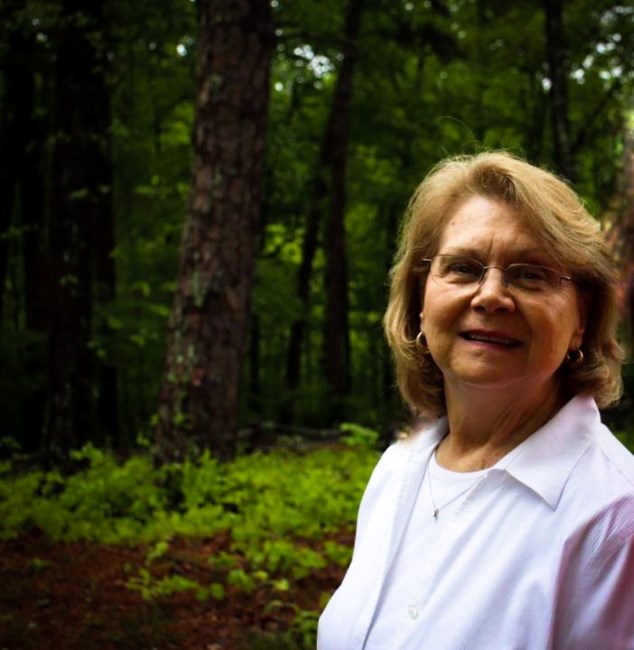 Linda Yarbrough Goff, 77, of Marietta, GA passed away peacefully in her home, surrounded by her family, on August 16, 2021. A Memorial Service will be held at 11 AM Saturday, August 21, at Macland Baptist Church in Powder Springs followed by interment of ashes at Kennesaw Memorial Park in Marietta.
Linda was born on April 17, 1944 in her grandmother's home (in front of the fireplace, as she would tell it) in Roshelle, GA. The second of four children of Ed and Tina Yarbrough, Linda grew up in Macon, GA, with a stop in Odessa, TX along the way.
Linda was a member of the graduation Class of 1963 at Miller High School in Macon. She was an active member of Bellevue Baptist Church, where she met a young man named Warren Steve Goff. Linda and Steve were married on January 19, 1964 and provided the model of true love and devotion for over 57 years of matrimony. Their marriage has proved to be the ultimate example for their three children and their grandchildren.
Linda and Steve brought their young family to Marietta in 1977. She was employed as an Executive Administrative Assistant at the Cobb County Chamber of Commerce for over 24 years.
Linda worshiped regularly at Macland Baptist Church in Powder Springs and treasured her Sunday School class time, dinners, and outings. Her faith in Jesus Christ was evident in everything she did and clear to everyone she came in contact with. Her well-worn, note-filled Holy Bible is a testament to her time spent in the study of His Word. A favorite Linda Goff verse and recitation was Isaiah 40:31:
"But they that wait upon the Lord shall renew their strength. They shall mount
up with wings like eagles; they shall run and not be weary; they shall walk and
not faint," Isaiah 40:31.
In retirement, Linda enjoyed gardening, antiquing, and traveling, but especially delighted in doting on her growing family, which includes her three children, six grandchildren, and three great-grandchildren (soon to be four!)
Linda is survived by:
Her husband of over 57 years, Steve Goff of Marietta.
Her three children - daughter Penny Lawing (Chip) of Marietta, son Steve Jr. of Kennesaw, daughter Julie Snipes (Chan) of Marietta,
Six grandchildren - Clint Lawing (wife Chelsea, sons Obadiah and Tobias) of Ooltewah, TN, Kaylie Poole (husband Hunter and daughter Emory) of Jackson, MS, Jake Lawing (Lindsey) of Athens, GA, Austin Goff of Dallas, GA, Carson Snipes of Marietta and Casey Snipes of Marietta.
Siblings – William Yarbrough (Betty deceased) of Macon, Rita Woodward (Carl) of Eastman, GA, Monroe Yarbrough (Janie) of Macon.
Sister-in-law Carolyn Tomberlin (Johnny) of Macon. Sister-in-law Brenda Faye Peacock (Johnny deceased) of Macon.
Also survived by many extended family members.
Flowers are kindly accepted, however, in lieu of flowers, donations may be made in memory of Linda Goff to ALS Association Georgia Chapter.
A memorial service for Linda will be held Saturday, August 21, 2021 at 11:00 AM at Macland Baptist Church, 3732 Macland Road, Powder Springs, GA. Following the memorial service will be a burial at 12:30 PM at Kennesaw Memorial Park, 1306 Whitlock Ave Nw, Marietta, GA 30064.
Fond memories and expressions of sympathy may be shared at www.winkenhoferpineridgefuneralhome.com for the Goff family.